Scodix has announced it will be exhibiting at LUXE PACK this month, on booth E04. As part of the show's 20th anniversary, Scodix will be involved in three experiential events at the show, helping brands to tap into the latest packaging innovations to enhance the customer experience. Scodix will also focus on sustainability at the show following the recent publication of its Lifecycle Assessment results.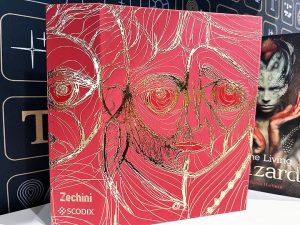 As part of LUXE PACK's 'Exploratorium' gallery, Scodix will showcase a luxury packaging sample decorated with its SHD (Smart High Definition) technology – which allows the finest clarity and delicate details for eye-catching results. Scodix will also be on the 'Lightning Lane' tour which takes place both days of the show beginning at 11:15am allowing visitors to get a whistle-stop tour of the newest technologies and products at the show.
Scodix's third experiential event will be on the main stage, as part of a panel discussion entitled 'Pack to the Future'. The panel comprises four participants: Mark Nixon, Global VP of Sales and Marketing for Scodix, Brian Saputo, CTO and President of Seacliff Beauty, Inger Heinke, Sales Director of Billerud, and Richard Einhorn, Business Development Director of Crane Authentication. Nixon will bring his expertise on the power digital embellishment brings to the future of packaging to the panel and how Scodix' latest software development, SHD (Smart High Definition), can contribute.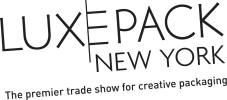 April Lytle, Regional Marketing Manager for Scodix North America states, "Scodix has such incredible tools and messaging to help brands reach levels of luxury and customization that hasn't always been possible economically before now. Scodix embellishment really can revolutionize the consumer experience, and yet also delivers an economic and sustainable process."
Back on booth E04, Scodix will be discussing its LCA results, which concluded that Scodix technology reduces CO2e (CO2 equivalent) by 85%, fossil fuel usage by close to 85% and water consumption by 80% per B1 sheet in print runs from 1 to 100,000, in comparison to traditional hot stamp foiling. As such, Scodix is supporting responsible brands who strive to make less impact on the environment, whilst increasing the impact of their customer experience.

See Scodix at LUXE PACK from May 10–11th at the Javits Center, located near the Hudson Yards district in New York.