ACTEGA, manufacturer of specialty coatings, inks, adhesives and sealing compounds for the print and packaging industry, has today announced a collaborative agreement with Makro Labelling. The partnership aims to accelerate the development and supply of container application machines for Signite® – a sustainable decoration technology which has been widely recognized by brand owners and the labelling industry as one of the most potentially transformative and progressive technologies to be developed in recent years.
Signite® labels are a pioneering sustainable decoration solution that enables brands and converters to significantly reduce waste, while providing expanded design flexibility, recyclability and reuse possibilities. Last year, ACTEGA Signite® was honored with  The Label Industry Global Awards' Award for Innovation.  Achieving this prestigious industry accolade acknowledged that this technology has the potential to combine the quality standards required by brands and converters with numerous, increasingly crucial, product life cycle improvements.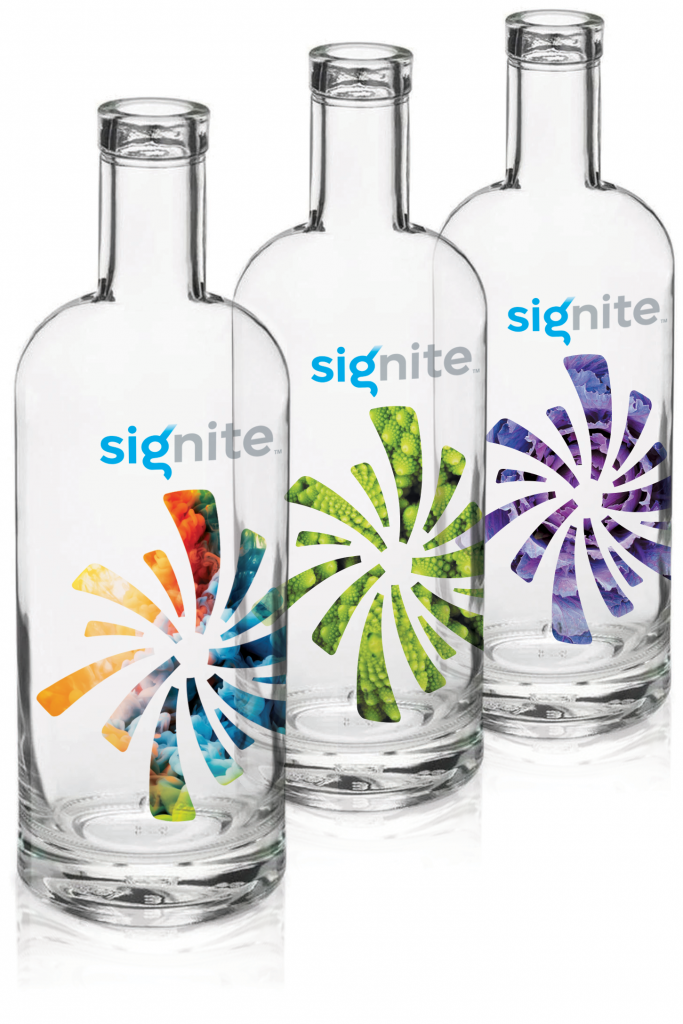 In order for the benefits of Signite® labels to be employed, modified applicator machines based on traditional pressure sensitive labelers are required. Low-speed applicators suitable for craft spirits, wines, craft beer and other similar markets have been developed and manufactured in-house by ACTEGA. The next phase of machine development and market adoption for Signite®, however, requires the expertise and scale, as well as future service and support, of a forward-looking, dynamic OEM label machine partner. Makro Labelling has, to this end, agreed to collaborate on the design, manufacture and supply of low and medium-speed rotary style labelling machines with an initial focus on models that have application speeds in the 100-400 containers per minute range.
"From the initial introduction to our current agreement, our relationship with Makro has developed in a highly engaging, dynamic and pragmatic way. We are looking forward to having the initial medium speed rotary style Signite® applicators available for introduction to early adopter brand owners later this year and could not be more pleased to be aligned with Makro Labelling in doing this," said Grant Schutte, Vice President for Signite®.
"Makro Labelling has a significant track record as a forward-looking, innovative and highly customer-focused company. It is not surprising then that we identified Signite® as a potentially transformative labelling solution that provides brand owners with a means to really meet their sustainability goals. We are pleased to align with ACTEGA to expand access to the technology through our labelling machine platforms and market presence. The current targets for applicators are in the historical sweet spot for Makro. Additionally, with our recent acquisition by Sidel Group, it is exciting to see where Signite® can go next," concluded Simone Marcantoni, Managing Director at Makro Labelling.