Under the motto "Simplifying label production", BOBST will be demonstrating its leading innovation in labels and flexible packaging production with two main production lines in focus. The company is spearheading digitalization, automation, connectivity and sustainability in packaging production with a portfolio that includes flexo, digital and All-in-One presses for the widest variety of applications.
"Innovation in the label industry is shown at its best at Labelexpo," says Matteo Cardinotti, General Manager and Global Head of BOBST Narrow Mid-Web. "New manufacturing technologies continue to support opportunities that simply were not available before, and we will see more of that at the 2023 edition. BOBST wants to welcome visitors on the booth to show them how we have the best solutions to the challenges they face in today's market and for the future, and how we can help create new business opportunities."
The BOBST DIGITAL MASTER 340 All-in-One modular and upgradable label press, equipped with the latest UV inkjet technology, will be running live at 100 m/min. Visitors will be able to see how BOBST's ACCUCHECK system, which comes as standard on this machine, performs 100% inline quality control at full speed. The full configuration will also include flexo modules and a highly automated die-cutting unit to showcase true end-to-end label production.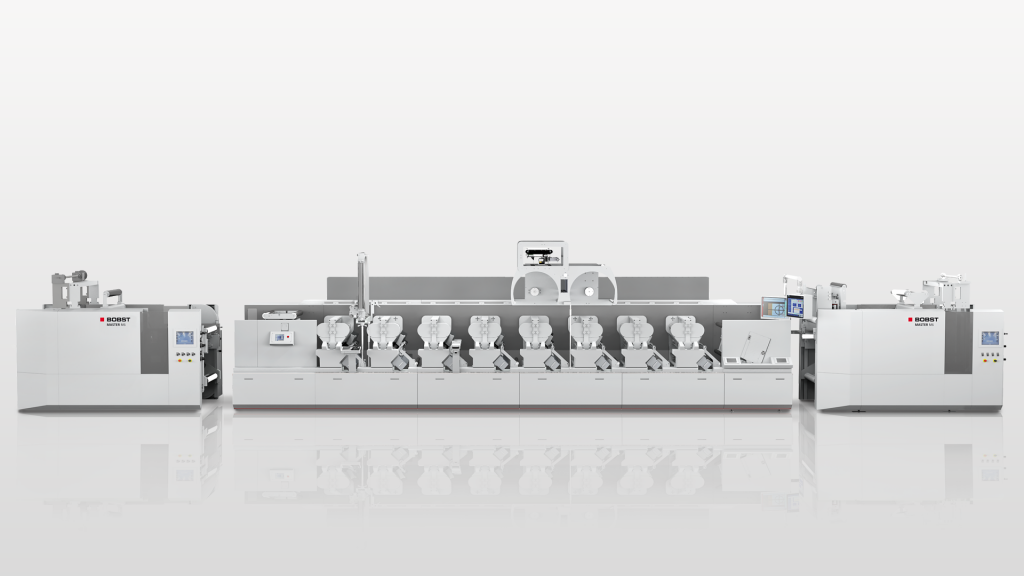 As converters face manpower shortages and demands for more sustainable solutions, BOBST will highlight unique automation features that can alleviate these issues. The high-end BOBST MASTER M6 flexo press will demonstrate how oneECG technology for extended color gamut printing and V-Flower printing units enable fast, automatic changeovers of the printing cylinders without stopping the press and with only very minimal waste.
"Labelexpo has always been a major milestone for BOBST, and for converters. For this edition, together with our partners, we will continue to shape the future of label production. We will take you across all the steps required to make labels better and more sustainable than ever," concludes Cardinotti.
Visitors can find BOBST on booth 3A59 at Hall 3.