Lidya Group, the leader of the digital printing industry, is positioned as one of the few companies in the EMEA (Europe, Middle East, Africa) region while being the leader in Turkey with its knowledge, experience, organizational structure and financial strength, and the global brands represented by Xerox, Epson, Efi, Kongsberg and Sutec. The success of Lidya Group, which provides technical service above world standards, has reached a different level with the same standard and quality and with uninterrupted service even in the farthest parts of our country.
Stating that Lidya Group is one of the most qualified technical services of our country and geography, Aykut Savbol, Deputy General Manager of Lidya Group, said:
"We are in the age of technology and with the advancement of technologies, the competencies and features between the equipment have become very close to each other. In the journey from being an admired brand to being preferred, the importance of technical services has come to the forefront and has directly affected purchasing preferences. We now say that product quality attracts attention and service quality brings value. While many jobs in the world are standardized and carried out within the framework of certain rules and procedures, the people of our country have to do business under conditions other than these standards due to prejudices, historical subconscious obstacles and crises caused by our geopolitics. This situation compels us to be more challenging and think more creatively. As a result, we have to do everything better, better quality and more economically."
Turkish people somehow come up with unique solutions against all problems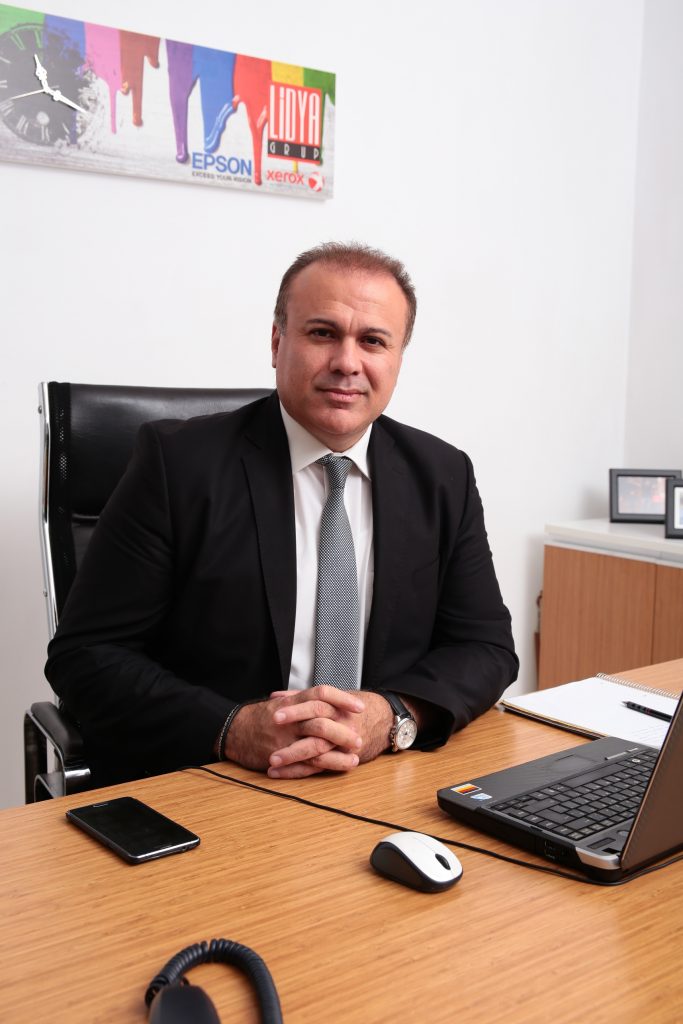 Emphasizing that Turkish people somehow try to produce unique solutions against all negativities, Aykut Savbol said:
"In Europe and America, business rules and procedures are certain and everyone involved in the process performs their work within this scope. Although this situation sometimes seems like an advantage, standard rules and procedures are incomplete when the diversity of customer needs and time pressure come into play. This is where we stand out by adding solutions that are in line with the Turkish business approach. For example, a technician's intervention with a machine abroad is postponed when his shift is over or if no spare parts are required. In Turkey, on the other hand, we somehow find a solution against impossibilities by working until the morning if necessary, spending intensive labor and overtime with the idea of how can I run the machine until the spare part arrives. As Lidya Grup, we provide technical service above world standards and we do this by blending it with Turkish business passion. "Those Crazy Turks" never ends for us. As Lidya, we are among the " Those Crazy Turks" in our own sector. And we are proud of this," he said.
Forget the purchase cost, look at the total cost of ownership…  
In today's world, where alternatives and technologies compete, customers need to be very conscious. Customers who lack the level of awareness about the product they will buy may pay high prices and choose a product that is not what they need or below what they need. When they only look at the price of the product and make a choice, they may actually make a very expensive choice, not a cheap one.
"Especially in our sector, when purchasing any product, it is necessary to look not only at the purchase cost of the product but also at the total cost of ownership," said Aykut Savbol:
"The selling price of a product may be more economical at the beginning. However, when buying a product, the total cost of ownership should be looked at beyond the purchase cost and this issue should be put on the table.
In addition to the price of the purchased product, if factors such as the quality and prevalence of after-sales service, the life of the product, operating costs, energy consumption and even the impact on health are not evaluated, it is seen that in the long run, not profit but loss emerges. As a matter of fact, the sustainable operation of a digital printing machine, the continuous and quality technical service provided by expert teams, and the long life of the machines provide value and profit to businesses. Customers and business people have a serious awareness of this issue and in line with their experiences, they evaluate the quality of the technical service that will be offered to them, especially before purchasing a digital printing machine. If the technical services are inadequate and unorganized, they know that they will not be able to do their work without interruption, the life of their machines will be shortened and the second-hand value of the machine will decrease significantly."
Experienced technical staff and strong organizational structure
Pointing out that Lidya Group has a proactive service standard that intervenes before a possible malfunction occurs in the devices with its experienced technical staff and strong organizational structure, Aykut Savbol continued his speech as follows:
"In the digitalizing world, printing machines are now connected to the internet world. This connection means that they receive faster service, report their malfunctions and needs without the need for human assistance, report their activities, and have the opportunity to receive remote service. Lidya Group ensures that this connection is continuous with its experienced analyst teams for its devices that work like a computer. Based on our experience as Lidya, in addition to our technical service above world standards, we offer a proactive service standard that prioritizes the training of device users, monitors the devices even when they are not malfunctioning, intervenes before a possible malfunction occurs and reduces the frequency of malfunctions. We will continue to serve our country with our qualified and experienced technical service teams who have been working in our group for many years with the motto of transforming service into art."