Scodix, the leading provider of digital embellishment solutions for the graphic arts industry, is pleased to announce its exceptional performance at the 30th Annual Gold Leaf Awards – held during the Print Embellishment Conference organized by the Foil and Specialty Effects Association (FSEA). The event took place from June 5 to June 7 in Indianapolis, Indiana.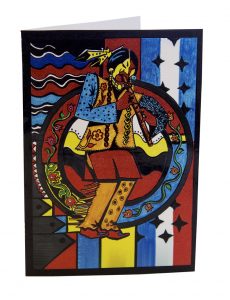 Renowned for showcasing traditional and digital embellishment techniques, the Print Embellishment Conference, brought together industry professionals, sponsors, exhibitors, and attendees seeking to explore the latest trends and advancements in the field. At the conference, Scodix North America's President, Jason Rollo, had the opportunity to engage with the participants and present Scodix's SHD (Smart High Definition) technology.
The Gold Leaf Awards, a prestigious competition recognizing excellence in print embellishment, featured numerous categories judged by a panel of industry leaders. With hundreds of entries submitted, only three finalists in each category received a gold, silver, or bronze leaf certificate.
Scodix is proud to announce that several of its customers secured award certificates through their exceptional implementation of various Scodix techniques across multiple categories. The winning Scodix customers and their respective categories are as follows: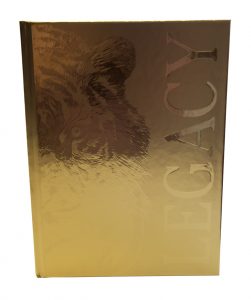 Gold Leaf Award Winners:
Curtis Packaging: Best Use of Digital Foil Carton
Consolidated Printing: Best Use of Digital Foil
Jostens: Best Use of Laminating Film
Visions: Best Use of Film Casting
Silver Leaf Award Winners:
Folderworks: Best Use of Foil; Presentation Folder
Bronze Leaf Award Winners:
Carlson Print Group: Best Use of Decoration: Client Promotion
Anstadt: Best Digital Foil Carton
Jostens: Best Use UV Specialty Coating; Screen
Folderworks: Best Use Laminating Film
"We are thrilled to see our customers' exceptional achievements recognized at the 30th Annual Gold Leaf Awards," said Jason Rollo, President of Scodix North America. "These awards demonstrate the versatility and quality of Scodix's digital print enhancement solutions and highlight the impact our technology can have in enhancing brand communication and engagement whilst offering a technology that reduces production costs and time to produce giving an economic alternative to analog embellishment."
The complete list of winners and award categories can be found at https://fsea.com/gold-leaf-awards/.