Matset continues to bring all the innovations that the sector needs to its user's thanks to its experience of more than 45 years in the sector and its excellent business partnership with HP Indigo. Matset Makine Sales Manager Önder Babataş made the following statements about the Labelexpo fair where the industry is waiting to meet and the solutions that HP will offer at the fair.
"When we consider the development and opportunities of the printing industry, we can easily predict how the current high-level technology will be shaped in the future. After these difficult days that we have experienced not only as a country but also worldwide, we hope that our industry will develop stronger than before and we will produce solutions together for the innovations it needs.
HP Indigo Label Expo will bring all of its machines together with enthusiasts with demo shows on open platforms. The fact that each participant will be able to closely examine the machine they want and take print samples as much as they wish causes an environment of trust. As a result of our visits to the exhibitors after Label Expo, we are witnessing an increase in their interest and realistic approaches. The printing sector is looking towards the future with more hope and is shaping its investments in this direction.  You can access brief information about the innovations in HP Indigo digital printing machines."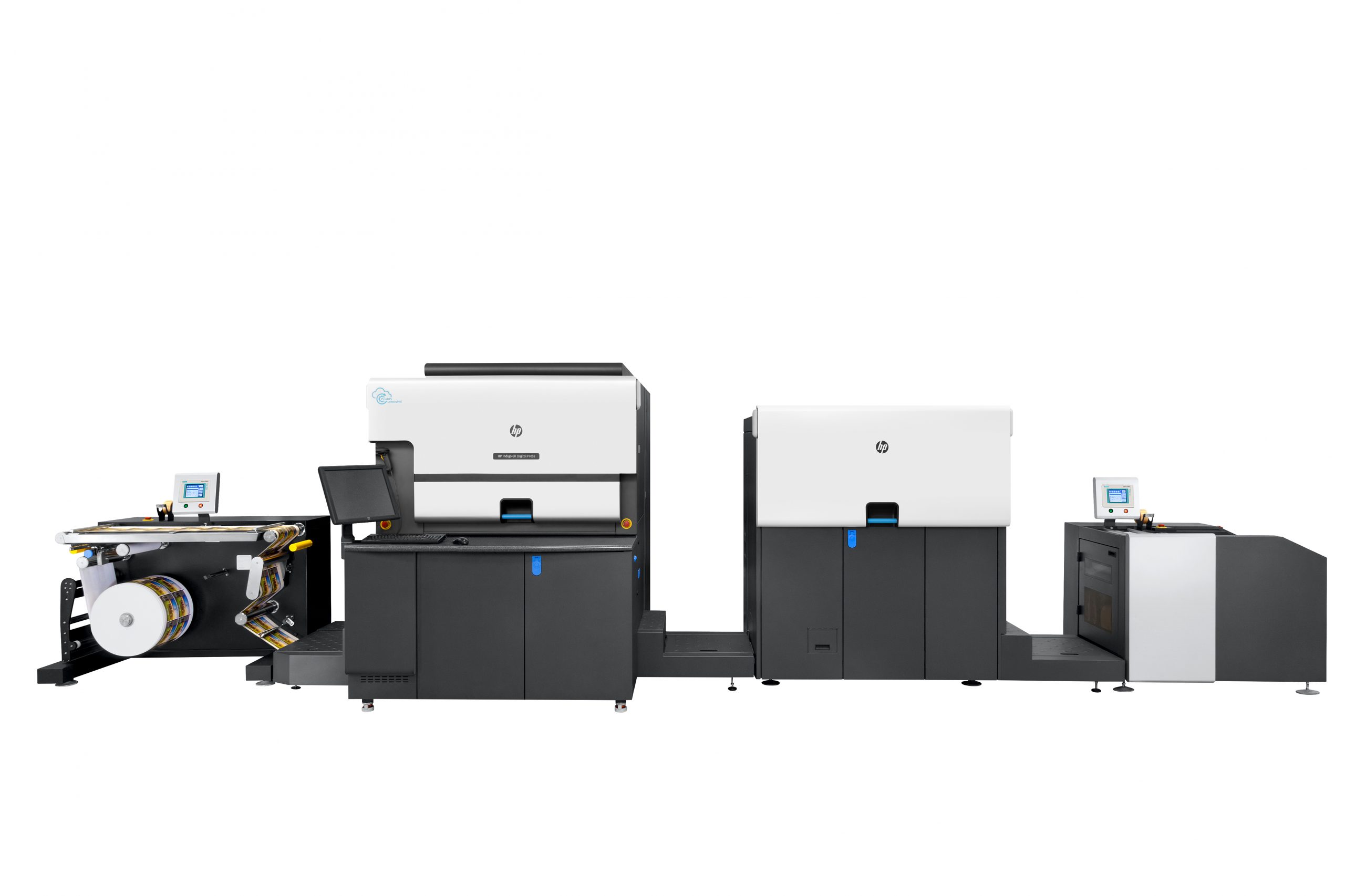 HP Indigo V12 – The future heart of the label industry
As the evolving label industry is becoming more and more competitive, HP Indigo announced its new machine V12.
With its 12-color capacity and 340 mm print width, it is the perfect solution for label production. It has groundbreaking technology with 120 m/min speed in 6 colors. With its 1600dpi HD offset print quality and material selective structure, it has a printing capacity of 130 thousand square meters with a single operator in a single shift. This means that it is equivalent to two flexo printing systems in the production area.
It has more applications than any non-HP Indigo digital system on the market. It has high production capacity in sleeve, flexible packaging, IML, shrink sleeve printing.
The general expectations of label manufacturers from the future are speed, more production in working time, automation, fast job changeover, minimization of waste costs, acceptance of print quality by global brands and sustainable production. All these features have been carefully examined and HP Indigo has produced the V12 digital label printer.
HP Indigo 6K Digital Press – The ever-evolving market leader
The market leader in digital label machines with more than 2,000 installations worldwide, the 6000 series digital reel offset machines will henceforth be called HP Indigo 6K.
With up to 5 times faster prepress preparation, a newly developed Spot Master feature for 25% more consistent color, and a new spectrophotometer, it powers your production line with advanced applications in low-volume label and packaging production that continues to evolve. In addition to 7 colors, you can choose two of these colors for printing with metallic ink. Capacity to achieve more vivid white color thanks to the new Premium White Ink for your sleeve prints. Fast printing with 40m/min speed and zero waste policy. 330 mm print width and 980 mm print length, making it a productive solution for label printing.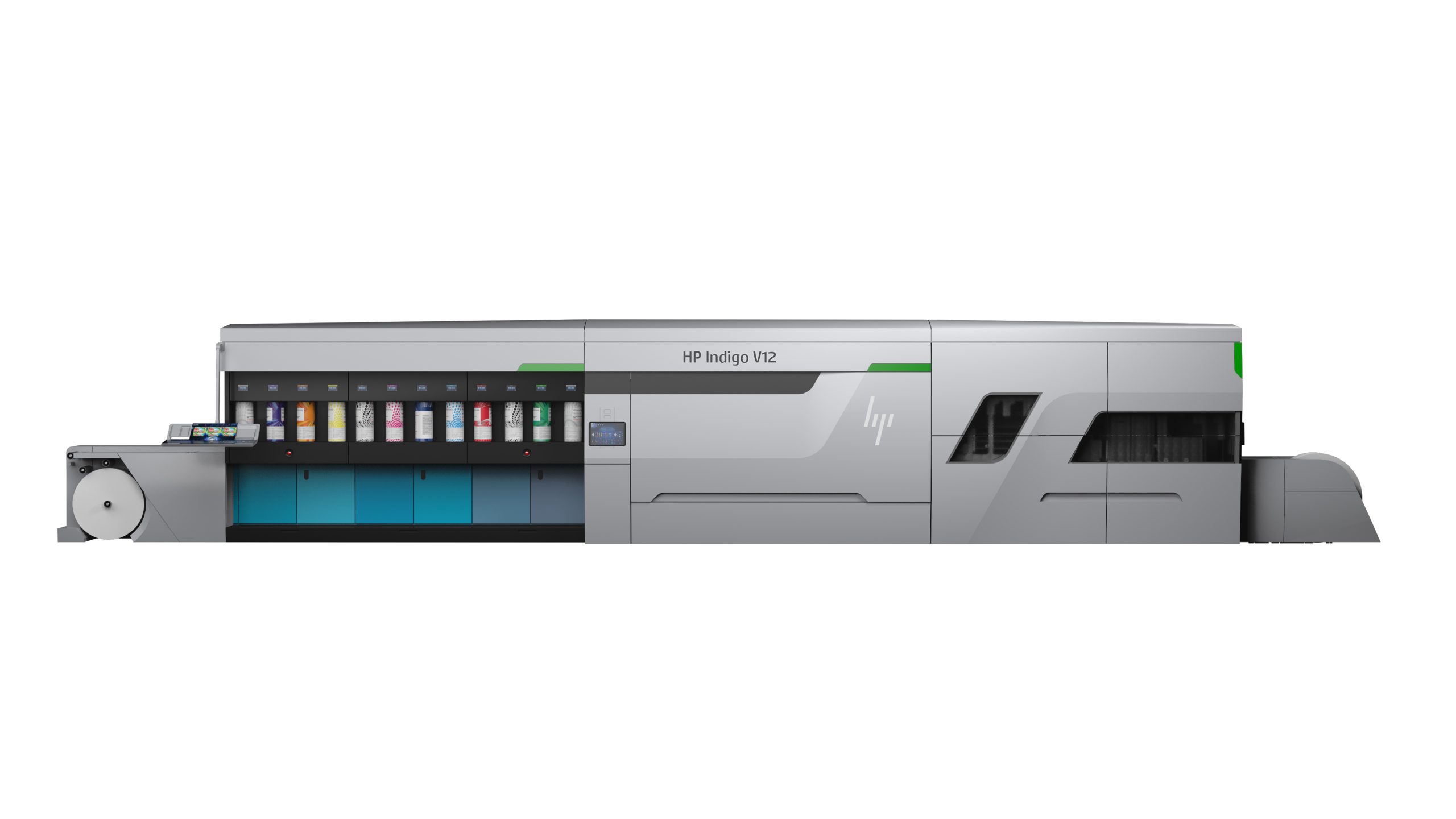 HP Indigo 200K Digital Press – The name of productivity in digital packaging
HP Indigo 200K, the star of the flexible packaging industry, will be introduced for the first time at global fairs. With its 762 mm print width and 58 m/min speed, it continues to be the most productive system for your flexible packaging printing.
Up to 5 times faster pre-press preparation process and 25% more consistent colors thanks to the newly developed Spot Master feature for 25% more consistent colors and with its new spectrophotometer, it has become more productive in your flexible packaging jobs. In addition to flexible packaging, HP Indigo 25K, which takes an active role in the label industry with its productivity, minimizes your production costs with 95% less waste.