Covering the show floor across four days, visitors to Labelexpo Europe 2023 can follow the Flex Pack Trail at their own leisure. During the trail, visitors will be able to explore digital and conventional press technologies, flex pack material constructions, coating, laminating, ink and curing requirements, in-line and near-line decoration options, QC and migration testing.
With a key focus on package printing, the Flex Pack Trail will showcase the opportunities that are available for label converters looking to diversify their product offering in the flexible packaging market. Keynote exhibitors include SCREEN, Nilpeter, Fujifilm, Xeikon, Synthogra, AkeBoose, Thermal Transfer Solutions, Agergaard Graphic Supplies, GEW,  Hamillroad, BOBST, Lombardi andMeech International.
Visitors to Labelexpo Europe 2023 will also be able to deepen their technical knowledge of flexible packaging at an expert-led masterclass. Organised by the Label Academy, the flexible packaging masterclass will run as a half-day session on Tuesday 12 September from 9.45am, covering topics such as substrates to the creation of artwork and pre-press; printing processes and techniques; inks, coatings, curing and laminating; and converting flexible packaging.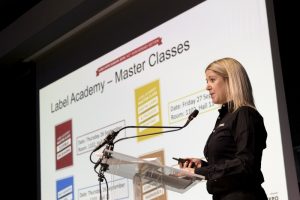 In addition, an update on the Finat UVFoodSafe project will be presented, and a leading converter will showcase their experience of moving into flexible packaging.
Jakob Landberg, Sales & Marketing Director at Nilpeter commented: "Sponsoring the Flex Pack Trail presents us with a great opportunity to showcase how our FA-26 is built for value-added short-run flexible packaging and labels. For the first time ever, you can witness it live at the Nilpeter exhibition stand."
Adam Battrick, Chief Operating Officer at Meech International said: "Meech International is thrilled to participate in the Flex Pack Trail at Labelexpo Europe 2023. We are committed to driving innovation in the label converting process and the Flex Pack Trail offers a unique opportunity for label converters to get all the information, from a range of suppliers, they need."
Continued Battrick: "It is also the perfect platform for us to demonstrate the capabilities of our tailored solutions and the importance of surface cleaning and static control within the process. The Flex Pack Trail will allow us to address critical industry challenges related to static control and web cleaning, while also fostering valuable connections with industry professionals."
Matteo Cardinotti, CEO of BOBST Firenze and Head of Narrow Mid-Web Printing & Converting Product Line at BOBST commented: "BOBST chose to take part in the Flex Pack Trail at Labelexpo Europe 2023 because the boundaries between flexible packaging and labels are disappearing. Both from a brand owners stand-point, who are asking exactly the same things they are asking for labels – added-value solutions, faster job turnarounds, and reduced inventory costs – and from a converter standpoint, who would like to diversify their business and target to be the one stop shop for their customers."
Continued Cardinotti: "BOBST shows at Labelexpo Europe 2023 its high-end BOBST MASTER M6 flexo press, the most automated and digitalized in-line flexo press in the market today. This press closes the gaps between ultra-short runs of flexible packaging produced on pure digital presses and the very long runs done on CI flexo or gravure presses, with the ability to be profitable even on short-run."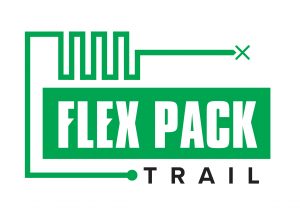 Juan Cano, Business Development Director at SCREEN said: "SCREEN is thrilled to participate in the Flex Pack Trail at Labelexpo Europe 2023. We will showcase our latest inkjet digital printing presses designed specifically for the flexible packaging market: The Truepress PAC830F Inkjet digital press for printing onto transparent films like PET and BOPP, offering exceptional print quality and vibrant colours. The Truepress PAC520P inkjet digital press which responds to the increasing demand for paper-based packaging, both units using water-based food compliant inks."
Manuel Schrutt, Head of Packaging, Fujifilm EMEA said: "We are thrilled to be part of the flexible packaging trail at Labelexpo Europe 2023, where Fujifilm is showcasing its cutting-edge solutions and innovative technologies, reaffirming our commitment to revolutionising the packaging industry and meeting the evolving needs of our valued customers."
Filip Weymans, Vice President Marketing at Xeikon commented: "Discover the cutting-edge Xeikon TITON technology, the sole digital print solution empowering shorter runs for sustainable paper-based flexible packaging, at the forefront of the industry's shift towards eco-friendly substrates."
Jade Grace, Managing Director, Labelexpo Global Series said: "We are delighted to offer a brand-new Flex Pack Trail at this year's long-awaited Labelexpo Europe 2023. Flexible packaging is increasingly becoming intertwined with label printing, and our new Flex Pack Trail and flexible packaging masterclass are perfect opportunities for label converters to deepen their technical knowledge in this market."