SCREEN Europe, a leading manufacturer of innovative inkjet digital printing equipment, and Scantrust, a software platform that leverages product packaging and secure QR codes for anti-counterfeiting, packaging compliance, product traceability, and customer engagement, have entered into a partnership to help consumers and brand owners fight product counterfeits. Using sophisticated digital printing technology and a patented process for creating secure QR codes, the combined partners' technology makes it possible for anyone to instantly check whether a secure code is authentic or not. A smartphone camera is all that's needed to authenticate a Scantrust secure QR code.
"SCREEN Europe's Truepress L350 is ideal for printing Scantrust secure QR codes on labels, as it is designed to produce the high-quality prints required for Scantrust's patented copy detection process," says Nathan J Anderson, CEO and co-founder of Scantrust. "In addition, SCREEN Europe's inkjet label printer does so in a cost-effective way, making it a perfect system for protecting brands and consumers from counterfeit products."

The need
Demand for printing secure and serialised QR codes is rapidly increasing. Brand owners not only seek to protect their products against counterfeits but are also keen to build a closer relationship with consumers through "connected packaging". Using QR codes allows consumers to access online environments that increase brand loyalty. In these online environments, consumers can find additional product information, special offers, and an overall enhanced experience. Companies that depend on selling physical goods in an increasingly online connected world have taken special note that smart packaging and QR code use gained more attention and use during the Covid-19 pandemic.
Scantrust anti-counterfeiting technology
Scantrust anti-counterfeiting technology uses a secure graphic that is embedded into a QR Code. The secure graphic has a high information density, which naturally degrades during any printing or copy attempt. As counterfeits rely on a second printing, there is an additional information loss that can be detected in unauthorized reproductions. This subsequent loss is in turn used to discern copies from originals. Printing technologies that can produce consistent, high quality prints are essential to setting up this anti-counterfeiting technology.
As secure QR codes are built on regular QR codes, they contain all the convenience and functionality users have come to expect from QR codes, but they go far beyond standard QR codes with a robust copy detection feature. Additional, optional features like dynamic URLs and serialisation are also available with Scantrust secure QR codes.
Secure QR codes can be scanned just like regular QR codes, although regular QR codes do not have any anti-counterfeiting properties. However, when counterfeiters copy secure QR codes, the result is detectable using a simple mobile phone camera.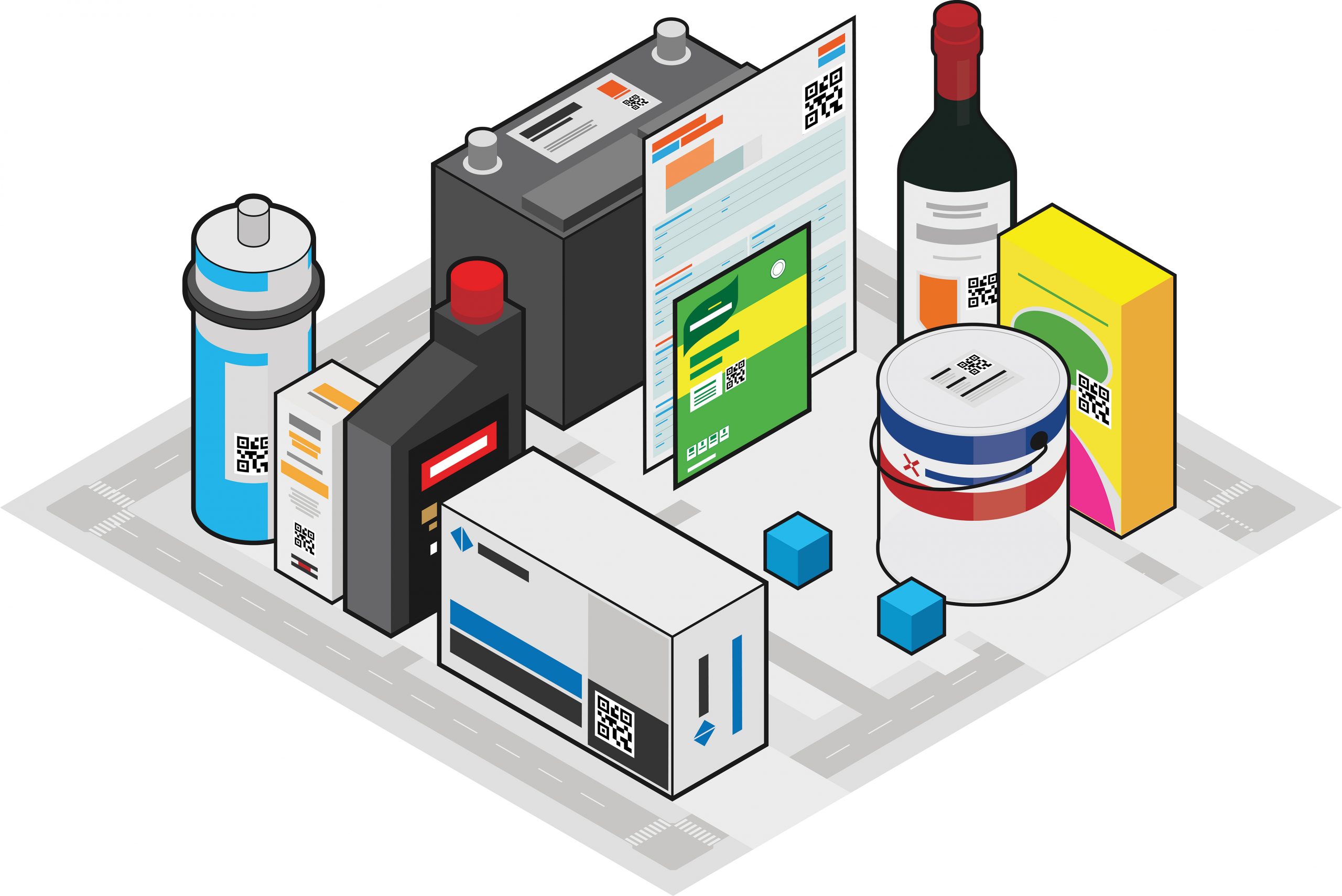 "Our partnership with Scantrust is crucial to meet growing demand for connected packaging through the use of unique serialised QR codes for product authentication, brand-to-consumer engagement and supply chain visibility," says Juan Cano, Marketing Director at SCREEN Europe. "After Covid, the use of QR codes has been widely accepted as an everyday occurrence and it is on the rise," he adds.
For Scantrust, collaboration with SCREEN was critical in two ways. First, SCREEN's proprietary EQUIOS workflow software is able to handle the tremendous amount and size of variable data required to print unique and serialised QR codes at scale with ease. Second, the L350UV SAI digital press, due to its robust and reliable print engine, provides the required print quality, fine line resolution and sharpness to print thousands of unique QR codes onto labels to enable a true connected packaging experience in a secure and trusted system.
SCREEN's market-leading Truepress L350 UV SAI inkjet digital press for label and packaging production is designed to meet the stringent requirements of the packaging industry. It provides consistent, high-quality output that meets the demands of the most challenging label and packaging applications. Using low-migration UV inks, the press ensures that food and beverage packaging remains safe for consumption, making it ideal for all types of packaging production.