Premium topliner for corrugated board applications: Fusion Topliner now with extended grammage range
A brand-new addition to the Fusion family: Fusion Embossed offers brand owners an opportunity to add an exclusive touch to their packaging design
Beauty meets functionality: Algro Design virgin fibre paperboards for an exceptionally rich design spectrum
Monaco, principality and city-state on the Côte d'Azur, epitomises luxury, glamour and sophistication. In keeping with the select ambience of the venue, LUXE PACK 2023 will yet again put exclusive packaging for premium brands in the foreground. At the beginning of October, over 800 exhibitors from all over the world will present their innovative solutions for distinctive high-end branded products at the Grimaldi Forum.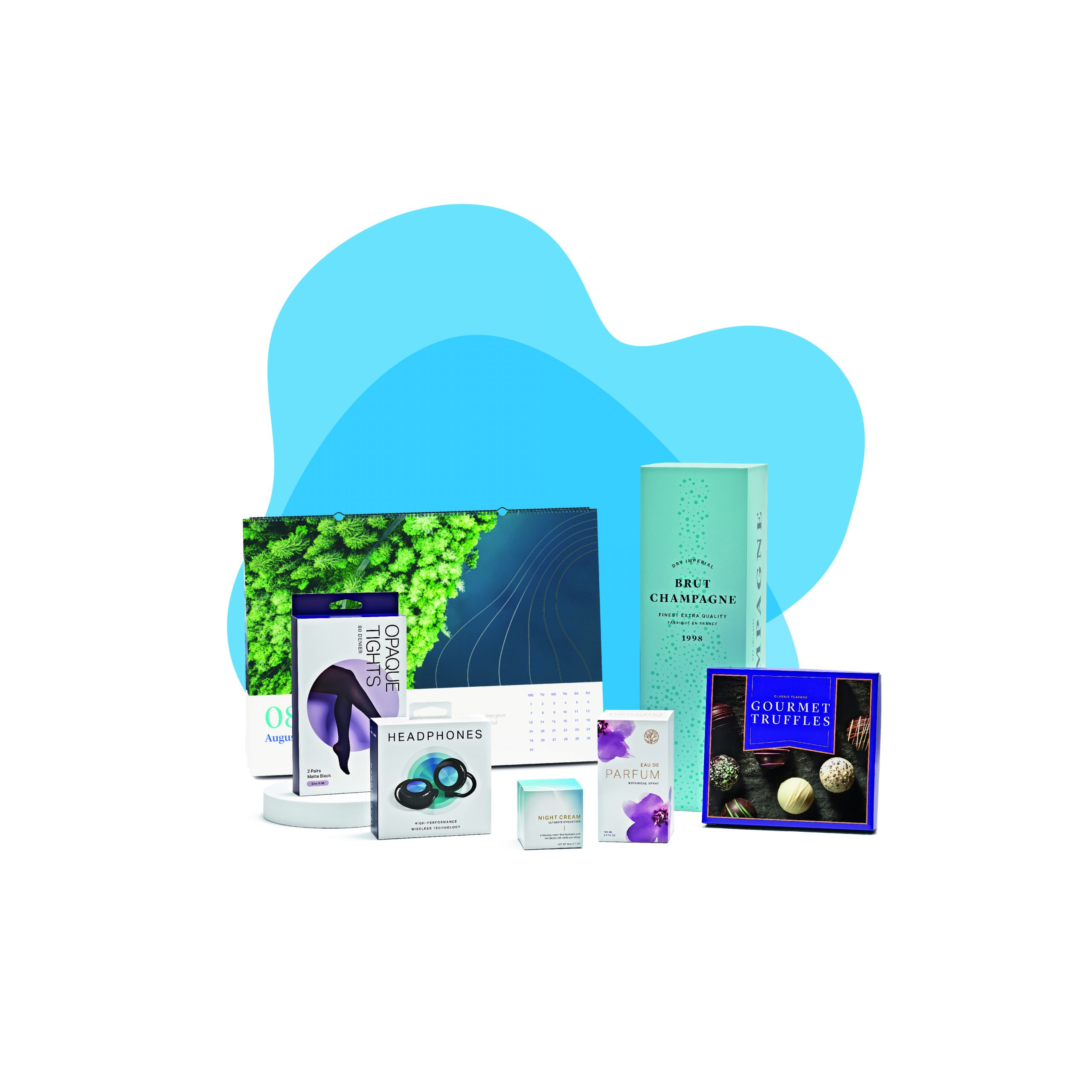 As a leading manufacturer of packaging materials made from woodfibre-based renewable resources, Sappi will of course be represented at the fair with a stand designed under the "Inspired by Nature" theme. Lars Scheidweiler, Head of Packaging Solutions at Sappi Europe, explains: "At a trade fair where everything centres on high-quality packaging for high-end products, we aim to demonstrate that luxury and environmental consciousness are not mutually exclusive when it comes to packaging."
Visitors to the stand will have many opportunities to enjoy first-hand impressions of the look and feel of Sappi's innovative packaging solutions. Product samples of premium packaging for cosmetics, fragrances and high-end beverages, from the Algro Design family will be shown. Sappi will also be presenting mock-ups of cosmetics and perfume packaging from its established Fusion portfolio.
Fusion Topliner now with 200 g/m2 for even more stability and a flawless appearance
With Sappi's Fusion Topliner, manufacturers can highlight the uniqueness of their branded products even more effectively. The double-coated, bright white virgin fibre liner for laminating corrugated and solid board – in packaging for instance – distinguishes itself through the unique quality of its surface. Its high whiteness ensures excellent printability with impressive colour reproduction, setting standards in terms of shelf appeal. The product's unique composition combines strength and flexibility to ensure perfect folds, even in complex applications. Fusion Topliner, which was previously available in grammages from 90 g/m2 to 180 g/m2, is now also available in 200 g/m2. Product samples are available at the Sappi stand.
For a special touch: the new Fusion Embossed paper
A brand-new addition to the Fusion range of papers is Fusion Embossed, an embossed version of Fusion Topliner 100 g/m2 and 115 g/m2. Fusion Embossed also boasts exceptional brightness, a high degree of whiteness, an elegant-looking glossy surface and reliable dimensional stability. This new paper delivers brilliant embossing results and offers brand owners an opportunity to add an exclusive touch to their packaging design.
Combining functionality and beauty: Algro Design virgin fibre paperboards
In addition to the Fusion series, Sappi's Algro Design portfolio also offers the ideal design scope to convey brand values with high-level impact. Algro Design virgin fibre paperboards achieve a distinctive harmony between functionality, versatility and visual appeal. The bright white paperboard opens up an exceptionally wide spectrum of creative scope for packaging design.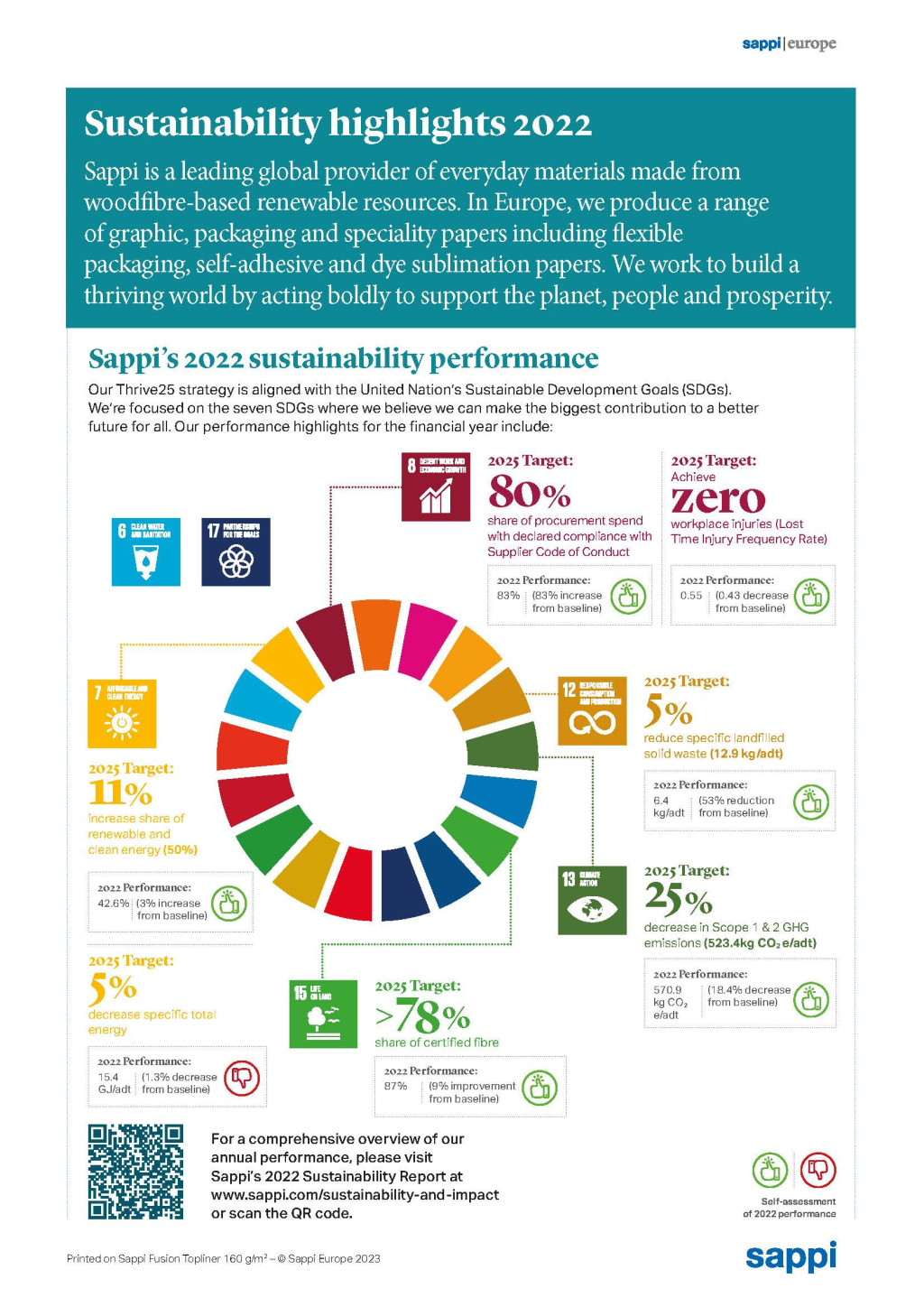 Luis Mata, Sales Director Packaging & Dye Sublimation at Sappi Europe confirms: "We are looking forward to meeting with the many visitors on our stand and to show them what is possible in terms of surface texture, colour brilliance, outstanding finishing technology as well as forming and folding properties."
Speciality papers: functional paper packaging and label papers  
In addition to its packaging papers, Sappi will be showing a selection of functional paper packaging and label papers. The innovative functional papers for flexible packaging feature integrated barriers against water vapor, grease, oxygen, aroma and mineral oil – eliminating the need for special coatings or laminations. Sappi is supporting the increasing demand for sustainable solutions, as these functional papers represent an excellent alternative to films and plastics. The label papers presented at LUXE PACK Monaco stand out with their high whiteness and excellent printing and finishing results. They have been developed for high-quality labels in the food, beverage and consumer goods sectors – a very attractive option for luxury brand manufacturers looking to achieve a distinctive visual impact and brand differentiation on shelf.
Not for cosmetics packaging, but for product content: Valida cellulose
Sappi is also presenting an innovation in a very different direction with its Valida cellulose fibrils.  Valida is used as a raw material that goes into the final product formulation of a wide range of cosmetics, for example skin creams, sunscreens and shampoos. As a natural ingredient, it is the perfect substitute for synthetic ingredients which may be deemed as microplastics, therefore giving consumers who want to optimise their ecological footprint peace of mind. What makes Valida unique is the fact that it is entirely biodegradable and offers multifunctional properties that can replace acrylate polymers. Visitors interested in Valida can test various end products containing the cellulose at the dispensers on the Sappi stand.
Lars Scheidweiler sums up the contribution the Sappi products exhibited at LUXE PACK Monaco will be making to sustainability: "From packaging to functional papers and labels to our innovative Valida cellulose, we are committed to doing our part on the vitally important topic of sustainability. We look forward to welcoming many visitors to the fair to experience for themselves how we are succeeding!"