Organized for the 24th time this year by Tarsus Fuarcılık with the slogan "Shine Your Sign", SIGN Istanbul Tüyap Beylikdüzü hosted 300 exhibitors including world brands such as Pimms, Folpa, Lidya, Karya, Inka, Prodigital, Roland, Cmyk, Pass, Brother, Soletex, Fuji, Frimpeks and Met Etiket as well as Turkey's other leading companies exhibited their latest products.
2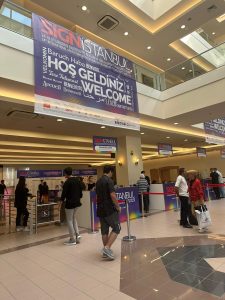 4th International SIGN İstanbul, which was held concurrently by Tarsus Türkiye in September, and PROMOGIFT İstanbul 2023, which opened its doors as an individual exhibition for the first time. Exhibitors, including world brands and Türkiye's leading companies, exhibited digital printing machines, textile printing machines, transfer printing and screen-printing machines, laser machines, CNC routers and milling cutters, advertising & printing materials, paints, LED systems, industrial advertising products, visual communication and displayed products as well as 3D printing systems and more.
So, two major industry meetings took place at Tüyap Beylikdüzü. SIGN Istanbul, the largest trade fair of the signage and digital printing sectors in the region, and PROMOGIFT Istanbul, the Corporate Promotion and Advertising Products Fair, took place at Tüyap Beylikdüzü between September 21-24. Tarsus Turkey Fairs Director Seda Bozkurt said, "Especially digital printing centers and promotion companies have become the most important suppliers of political parties and candidates in the upcoming local election propaganda. Digital printing centers and promotion businesses, which anticipate millions of liras of additional revenue from the promotions to be made in this process, experienced the excitement of the elections at SIGN Istanbul and PROMOGIFT Istanbul even before the elections took place."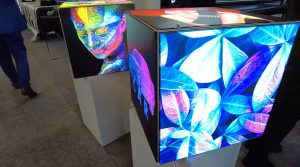 In PROMOGIFT İstanbul, organized in collaboration with the Promotion and Printing Industrialist Businesspeople's Association (PROMASIAD), thousands of new products in the main categories of "Corporate Promotion Products", "Promotional Printing Systems", "Corporate Textile Products", "Gift Items", "Stationery & Office Accessories", "Technology & Electronic Goods", "Printing Products" and "Recycled Products" were successfully exhibited.
Sector representatives, preparing for the provision of the election materials of political parties the preparing their promotional print materials for the approaching year were able to find all the machinery, materials, products, designs, and applications they need at SIGN İstanbul and PROMOGIFT İstanbul fairs.
A big inflow of domestic and international professional visitors flew to the TUYAP Fair venue and made a big and busy traffic throughout the show halls.